Author's Note: Please be aware that this is a very old post and is no longer very accurate. YouTube has since disabled animated .gifs and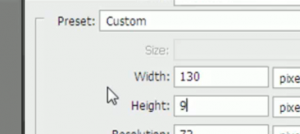 most of these programs and techniques are out of date. This is being left up because it may serve as useful to some. Enjoy.
Hey, if you have any questions, you should probably ask them here. There's a better chance that they'll be read and answered. Same thing with comments. There is no written tutorial. However, there is a video walkthrough after the break.
The Tutorial
Necessary Programs
I understand that there are other programs out there that do the same job. They may be easier or harder, but this is what I do.