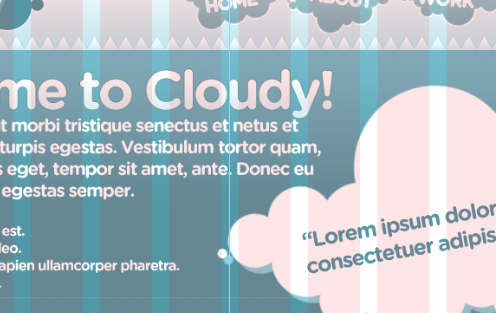 I challenged myself to design a basic site in an hour or less while taking a screenshot every 10 seconds. At what ended up being 1 hour and 9 minutes, I missed my mark –  but only by a little bit. Overall, the end result is decent, but nothing spectacular. Given more time I would have probably refined the header section a bit more and spiced up the welcome area. Keeping in mind the time constraints, the simplicity and barrenness can be over looked, in my opinion. Look for the full size image after the jump.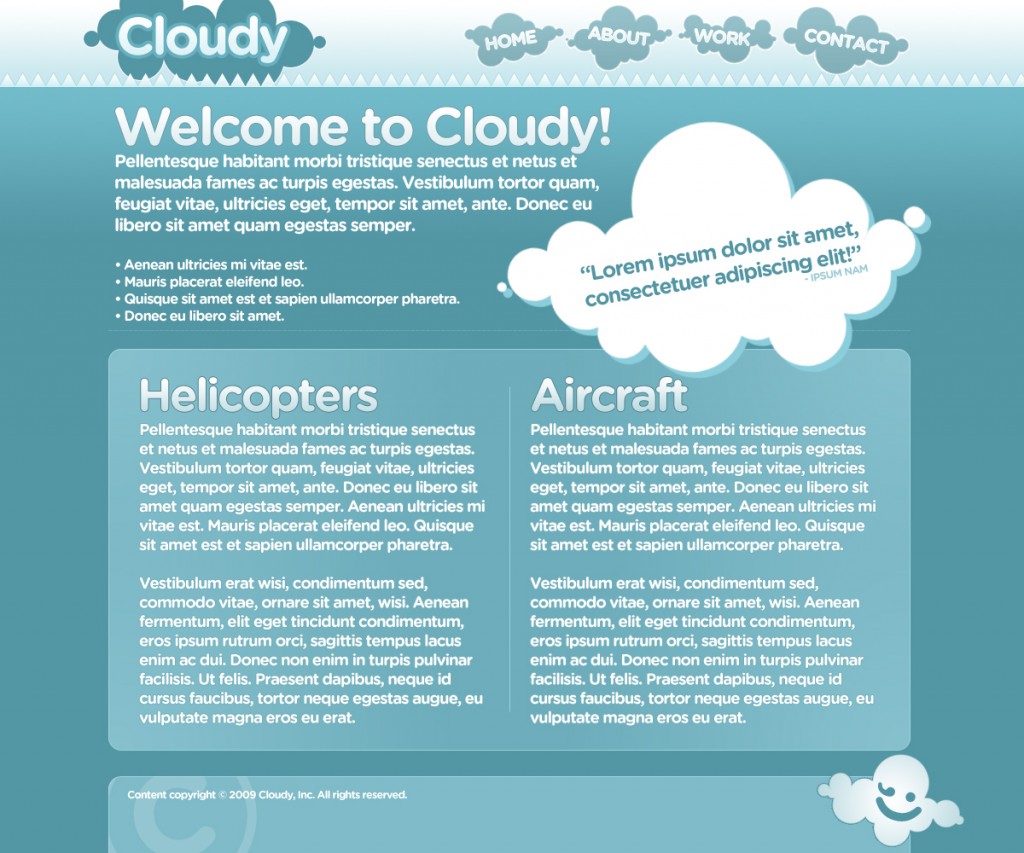 I would be lying if I said this wasn't Twitter inspired. I initially started with an ugly black colour palette in mind but quickly swapped that for a clean, white and blue scheme. From there, I immediately thought of clouds – that's where cloud-no9's brushes came in handy. Admittedly, the placement of everything isn't very original, but that's alright.
I probably won't end up converting the psd to xhtml, but if someone wants to, or just wants the psd, leave a comment and I'll send it to you.
Hopefully, if I do another one of these videos, the end result will be much more interesting. It should be noted that I still consider myself an ametuer at web design.