I've finally found my new favorite band, Coldplay. I've liked their music for a while, just not this much until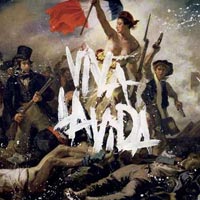 recently. With their 4th album to be released soon, it's hard to believe they've made so many great songs. Their music is light hearted, deep, and all entangled within an awesome beat… most of the time
I've pre ordered their new album, Viva la Vida which promises to be promising.
Of course you'd never want to take my word on something, so take a listen to some tracks (including their latest one) for yourself, after the break.
Their newest song, Viva la Vida

One of my favorite tracks, Clocks

So, what do you think of their music?