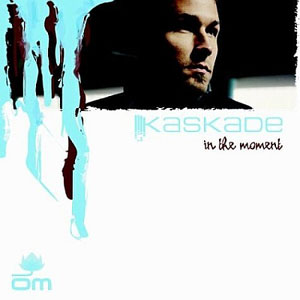 All this post is about, is feel good , and catchy, songs. As a music junkie, I come across them quite often, and I even have a playlist of them on my iPod that's 150-ish songs deep.
What makes a song catchy? A nice beat, of course, with sometimes clever lyrics. The same thing goes for the feel good songs, which will probably have some more meaningful lyrics.
I figured some of you might enjoy some songs on this Saturday morning. Here are some of the better ones, after the break…
1. Imogen Heap – Goodnight and Go – Pop
This really is a dictionary definition of a "feel good song", in my opinion. Imogen is bloody talented.
2. David Guetta – Delirious – Pop / Dance
David Guetta always churns out great songs that would fit best at a party. There is a build up to the chorus in this song, which makes a great impact when this is turned up loud.
3. MGMT – Time to Pretend – Alternative
When I heard this a while ago, I knew I had heard it before. I had heard it from the movie 21 (a great movie), and listening to the lyrics is almost a story in itself.
4. ATB – Let You Go – Dance / Trance
This is another song with great lyrics. "I've been running like a sentence" – priceless!!
5. Chicane – Stoned in Love ft. Tom Jones – Dance / Trance
This is one of those songs that, for me, seem to impact you best in the morning. This track deserved MUCH more recognition than it's gotten. Tom Jones is a beast.
6. Jem – They – Pop
I hear that this song is supposedly a tribute to Cinderella (that's where the bum baa da bit comes from). I think it's more of a tribute f***ing catchy music.
7. Kaskade – Sweet Love – Trance / Dance
Yes, this is another song that's in the same class as Stoned in Love, that's above. In addition, this is a great night time song. Just close your eyes and listen to the beat.
8. Flunk – Blue Monday – Indie
Here's another, slow paced, version of the song Blue Monday, by New Order. You know, that old classic with plenty of base? Yeah, that's the one. But you know, I really like this version a lot more…
9. Dido – Here With Me – Pop / Lounge
Not sure why I included this… but you can't deny that it's somewhat catchy.
10. Zaho – Dima – French Pop / Rap
You don't need to understand what she's saying to like the song.
11. Rob Dougan – Clubbed to Death – Instrumental / Soundtrack
This one comes from the Blade Trinity soundtrack, and it is a good instrumental. I would throw it up there with Requiem for a Dream.
I tried to choose songs that [normal] people probably don't already have on their iPods and stuff, yet. This post took a nice two hours to put together, so I can only hope you found something you liked.